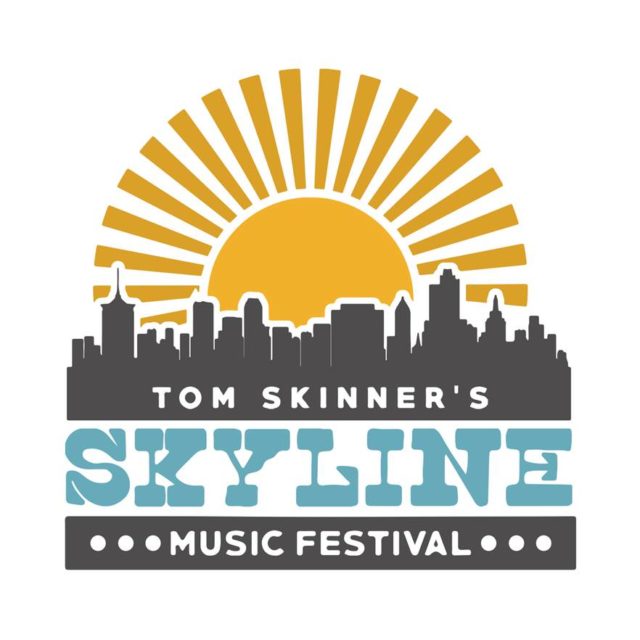 The Skyline Music Festival Returns For a Second Year
In a touching display of brotherhood and community the Skyline Music Festival is back for its second year. This festival is to celebrate the life of Tom Skinner, an Oklahoma musician and innovator of Red Dirt Music. The festival will take place on the corner of 18th and Boston in Tulsa on October 15th. Over 30 musicians including Kalyn Fay, Jesse Aycock, and Jared Tyler will come together and perform in Skinner's memory at The Shrine and Mercury Lounge.
Tom Skinner was a talented musician that revolutionized the music scene in Oklahoma. Though Skinner was very active, he died July 12th, 2015 after years of failing health at the age of 61. He was an alumnus of Oklahoma State University in Stillwater, the birthplace of Red Dirt music. While playing in Stillwater, Skinner became part of Garth Brooks' early band, which later moved to Nashville. Skinner returned to Oklahoma before Garth Brooks gained national popularity, but continued to make music. He also was a big influence on Tulsa and its music scene. Skinner started the Wednesday Science Project at The Blue Rose Café and later at The Colony. This event would let new singers, instrumentalists, and songwriters have an impromptu platform to show their skill. Tom Skinner was called one of the fathers or Red Dirt music and was inducted into the Oklahoma Music Hall of Fame in 2015 before his death.
Big changes are taking place for this year's festival. In addition to the musicians that are scheduled to perform, special guests will appear later in the evening. To pay tribute to the Sunday Gospel Jams Skinner used to host at Stone River Music Festival, a VIP Gospel Brunch is being held. This event will be at a private residency from noon to 2 P.M. the day of the festival. VIP tickets being sold for this special event will also cover admission to the festival that night.
Proceeds from the festival will go on to benefit the Red Dirt Relief Fund, a nonprofit organization that creates a safety net for musicians in Oklahoma. Since its inception in 2012, the nonprofit has raised tens of thousands of dollars to benefit dozens of Oklahoma musicians. Advanced tickets are now available at tulsashrine.com for $15. Tickets are also being sold at each individual venue for $10 apiece the day of the festival. VIP tickets for the VIP Gospel Brunch are in limited supply and cost $50. For those who love Red Dirt music and want to honor the memory of one of Oklahoma's greatest music innovators, there is no better place than the Skyline Music Festival.