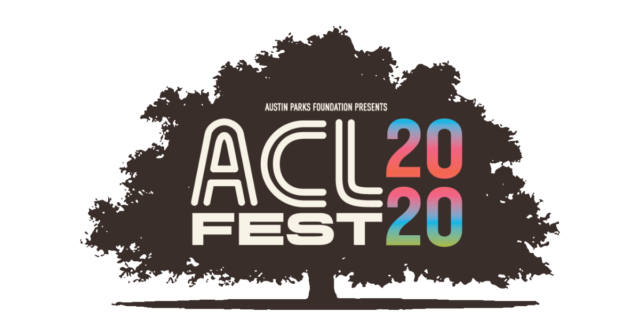 Austin City Limits Hits the Screens This Weekend
If you live in Austin or love alternative music, going to ACL is almost like a rite of passage.  Many hopefuls may have been feeling down, expecting the festival to be postponed for a couple years. Rather than cancelling, organizers put together a virtual festival featuring past year's performances.
FRIDAY, OCTOBER 9TH
7:05 PM: Durand Jones & The Indications (2018 set)
7:45 PM: Melat (Presented by Austin Parks Foundation)
7:50PM: Paul Cauthen
8:10 PM: Commitment to Community
8:30 PM: Spoon (2017 set)
8:50 PM: Nathaniel Rateliff & The Night Sweats (2016 set)
9:10 PM: Texas Monthly Presents – On The Road Again
9:15 PM: Willie Nelson (2016 set)
10:20 PM: Twenty One Pilots (2015 set)
10:50 PM: Billie Eilish (2019 set)
SATURDAY, OCTOBER 10TH
7:05 PM: Sylvan Esso (2018 set)
7:20 PM: Zhu (2017 set)
7:50 PM: Phoenix (2018 set)
8:05 PM: Education (Salesforce's Make Change)
8:20 PM: Otis the Destroyer
8:25 PM: Black Pumas
9:15 PM: Juanes (2014 set)
9:50 PM: St. Vincent (2018 set)
10:10 PM: LCD Soundsystem (2010 set)
10:30 PM: Radiohead (2016 set)
11:30 PM: Queens of the Stone Age (2013 set)
SUNDAY, OCTOBER 11TH
7:05 PM: Alabama Shakes (2015 set)
7:20 PM: String Cheese Incident (2003 set)
7:50 PM: Los Coast (Presented by Austin Parks Foundation)
8:00 PM: Mobley
8:55 PM: Jackie Venson (Presented by Austin Parks Foundation)
9:00 PM: Gary Clark Jr. (2019 set)
9:30 PM: Paul McCartney (2018 set)
10:15 PM: The XX (2017 set)
10:45 PM: My Morning Jacket (2011 set)
11:20 PM: Phish (2010)
Matthew McConaughey, Shakey Graves, and other artists will join Austin representatives as special guests. Austin City Limits is partnered with four nonprofits this year: Austin Parks Foundation, All Together ATX, When We All Vote, and Equal Justice Initiative. The streams of these past performances are happening on the ACL YouTube page. Viewers can stream for free.