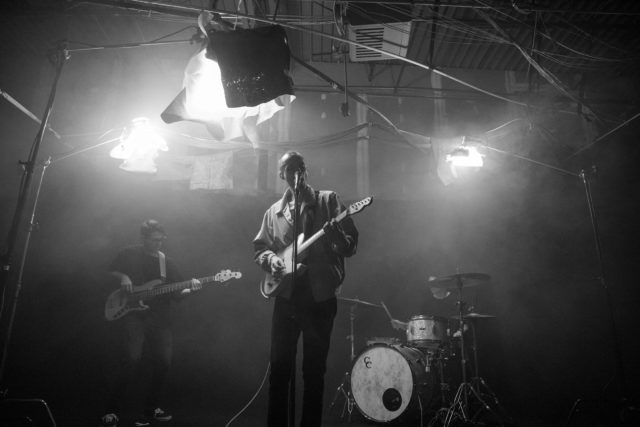 Local Band Kodos Drops 'Just Another Memory'
Kodos channel fluorescent-watercolor indie rock on their debut, Just Another Memory. Fusing charged guitars and bright drums with dream-coated vocals, tracks
linger in that cozy, hazy place between sleep and wake. Originally slated for October 30th, the band dropped the record a few days early.

Just Another Memory kicks off with "Falling", a track that gets right to the point with a play time just over a minute. This prelude serves as a warm up for the next ten tracks. "Easy to Love" follows with a tenderness that can't be matched. Laidback and head-over-heels translates into a soft and soaring number. "Honestly" is an admittance of the kind of love that keeps you going; an indie rock-y little number that will hit your heart in its first love.

"Text Me Back" drifts in, then settles into a conflicted electronic head-bobber. The catchy chorus paired with hooky instrumentals make this the track for losing yourself (and those unresolved feelings).  Kodos dips their toes into a darker sound with "Champion". With Hannah Helbig on harp and Antonia Personette on strings, this track starts with a haunting sadness that builds to an angsty pleading explosion.

Everything ties together with the last track, a six minute song with several acts. With lines and motifs pulled from across the album, "I Wonder" is cathartic closure.
You can keep up with Kodos on Instagram and listen for more from the band on RSU Radio.