Show Times
Timezone
: CDT
[UTC-5]
Sun:
Mon:
Tue:
Wed:
Thu:
Fri:
Sat:
About the Show
Our house mix with all different styles and varieties of music focusing on artists and songs you won't hear anywhere else in Tulsa
Find out more about the artist's release and creative touring.
[…]
an early look at i,i.
[…]
Let's Rock unites the band after five years.
[…]
The somber single welcomes their up-coming album.
[…]
"Why Even Try" is a moving work of art.
[…]
"You Had Your Soul With You" is off upcoming album, I Am Easy to Find.
[…]
Get wild with new L.A. rockers.
[…]
Hear new sounds from familiar producer.
[…]
Grandson of a legend shares voice on debut EP.
[…]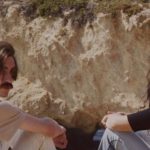 Explore the unknown with new record, Mystery Hour.
[…]